Vietnam's Industrial Parks: Choosing the Right Location for Your Investment
Despite facing several challenges from the complicated developments of the COVID-19 pandemic, Vietnam continued to have positive signals from foreign investment in 2021.
According to the Ministry of Planning and Investment (MPI), in 2021, Vietnam had 1,738 newly licensed FDI projects, down 31.1 percent in the number of projects compared to 2020, but the registered capital of new projects reached US$15.2 billion, an increase of 4.1 percent compared to the previous year.
Particularly, economic zones and industrial parks still attracted 539 FDI projects and 615 domestic investment projects with newly registered capital of US$12.8 billion USD, an increase of 15 percent compared to 2020.
In recent years, Vietnam has constantly offered preferential policies to encourage investment in industrial parks. Thus, industrial parks are an ideal investment vehicle for investors wanting to commence business operations in the country.
What are industrial parks?
Industrial parks (IPs) or industrial zones (IZs) are licensed by the government for investment according to the scheme submitted by the MPI. An industrial park is an area with a defined geographical boundary, specializing in the production of industrial goods and provision of services for industrial production.
The main production field of enterprises in the IPs is industrial production and services for industrial production. In addition, each IP will be planned with its own industries and goals to create synchronization and specialization in the production process of enterprises. Companies setting up their manufacturing facilities inside the industrial parks enjoy preferential policies such as corporate income tax exemption and reduction and land rental exemption.
An export processing zone (EPZ) is a concentrated industrial zone specializing in the production of export goods, provision of services for export goods production, and export activities, and also has specified geographical boundaries. There are only four EPZs in Vietnam, out of which two are fully occupied.
Businesses manufacturing 100 percent for export don't need to be established in an EPZ to be an export processing enterprise (EPE). Within industrial parks, there may be industrial sub-zones for EPEs. These areas are typically separated from the outside by fence systems, they may have ports entrance and exit doors, and fulfill requirements concerning supervision and control by customs authorities and related functional agencies.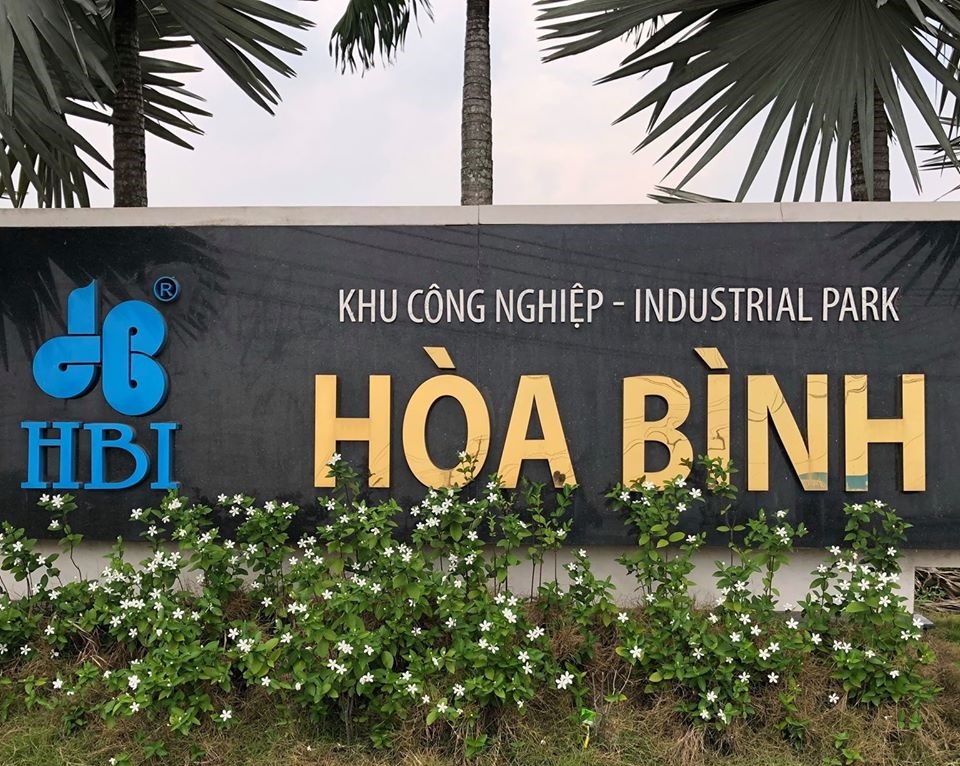 HOA BINH INDUSTRIAL PARK
An economic zone (EZ) is a specific zone model in Vietnam. An EZ is characterized by a favorable investment scheme of a local/regional government within a specified geographical area. This zone may be organized into functional areas, including non-tariff areas, bounded areas, industrial areas, entertainment areas, tourism areas, residential areas, administrative areas, as well as an export processing area.
There can be many IPs established in an EZ and locating in these IPs may help manufacturing businesses enjoy a lower level of tax. Examples of EZs include Dinh – Vu Cat Hai Economic Zone which covers IPs such as Deep C and VSIP and the Chu Lai Economic Zone in Quang Nam province which covers the THACO Chu Lai IP and the Tam Thang IP.
By the end of 2021, Vietnam had 564 IPs included in the planning with a total area of ​​211,700 hectares; 398 IPs have been established with a total area of ​​123,500 hectares, of which, 292 IPs have been put into operation and 108 IPs are under construction. Vietnam has 18 EZs established in 17 provinces and cities with a total land and water surface area of ​​871,500 hectares.
Large deals in IPs in 2021
The fourth wave of the pandemic had a significant effect on businesses. The production and business situation of IPs and EZs decreased compared to 2020. Total production revenue was down 27 percent compared to 2020, while export turnover was down 11 percent compared to 2020.
To support enterprises recover their business activities, the government released several support packages, such as a 30 percent corporate income tax reduction applied to all businesses that had revenue of less than US$8.8 million in 2021. Other support measures were issued in the form of land rent reductions, social insurance, unemployment insurance benefits, and one-time payments.
The following is a brief on some largest investments in IPs in Vietnam for 2021.
Kraft Vina invested in a US$611 million kraft factory in Vinh Phuc
The largest project to be registered in 2021 in Northern Vietnam is located in Vinh Phuc province. Thai company SCG Packaging and Japan's Rengo Company jointly invested US$611.4 million in a paper packaging factory, which is expected to produce 800,000 tons of products a year.
The project holds more than 60 percent of Binh Xuyen Industrial Park and has brought Vinh Phuc to the top three localities leading Vietnam in attracting new FDI projects in the processing and manufacturing sector in 2021.
LEGO to build a US$1 billion factory in Binh Duong
Danish toy production company LEGO Group signed a memorandum of understanding with the Vietnam – Singapore Industrial Park (VSIP) to build the new factory in Binh Duong province, which is its first-ever carbon neutral factory. This will be Lego's sixth factory globally and second in Asia with the hope to help Lego expand its global supply chain network.
Long An licenses US$3 billion LNG power plant
The southern province of Long An has licensed a 3,000-MW liquefied natural gas power plant to be built by South Korea's GS Energy and fund management company VinaCapital. It will be built at the Long An Southeast Asia Industrial Park on a 90-hectare area, including two combined-cycle power plants, Long An I and II.
The Long An I and II power plant projects have been approved since 2016, using imported coal fuel. However, the use of coal for power generation is not approved by the local people committee and authorities due to concerns about environmental pollution. The People's Committee of Long An province has then proposed to adjust the Long An I and II project from using coal fuel to liquefied natural gas fuel.
Perspectives for 2022
Thanks to competitive labor costs, preferential tax and investment policies, and its geographically strategic location, Vietnam has become one of the go-to destinations for multinational companies' manufacturing and assembly needs.
In the year ahead, Vietnam is expected to recover to pre-COVID growth. Vietnam's role as a low-cost manufacturing hub is expected to continue to grow, helped by the further expansion of existing major industry sectors. Further, recent infrastructure projects will create more convenient traffic connecting industrial parks with seaports. The demand for land rental and ready-built factories is expected to increase sharply in 2022.
Source: vietnam-briefing.com